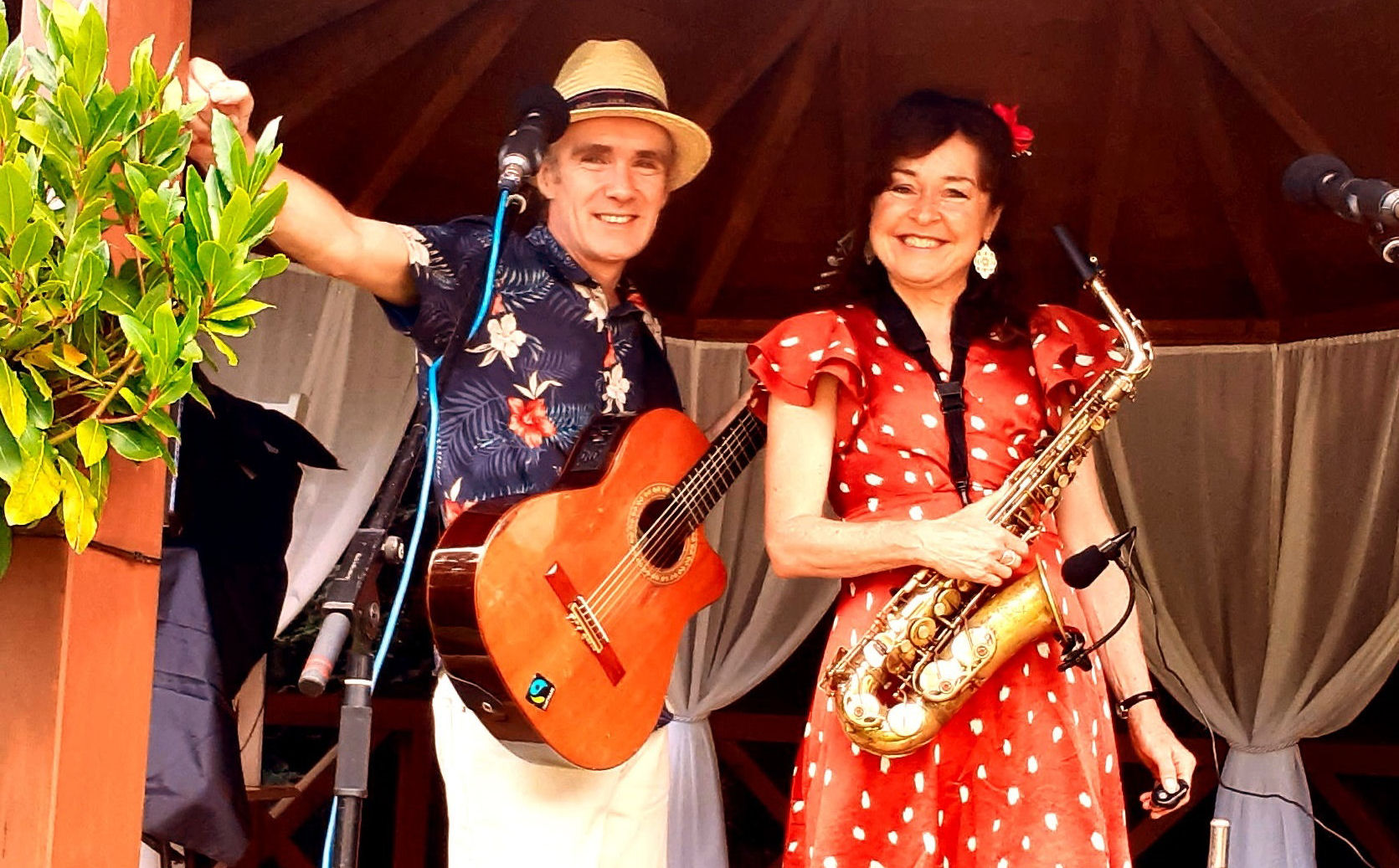 We've been thrilled to be playing live again, and have been booked for a number of garden parties, weddings and private events! Do get in touch if you'd like to book us for an event.
"Mambo Jambo – perfect band for private parties, private events and weddings – bringing their upbeat sunny musical sounds to any event!" See below for Frequently Asked Questions about booking us privately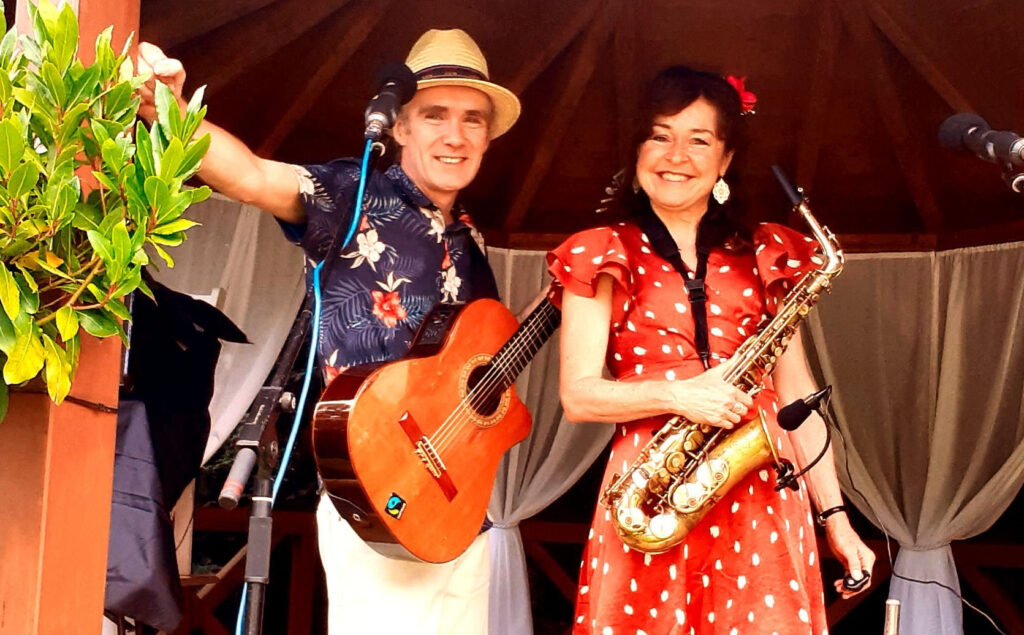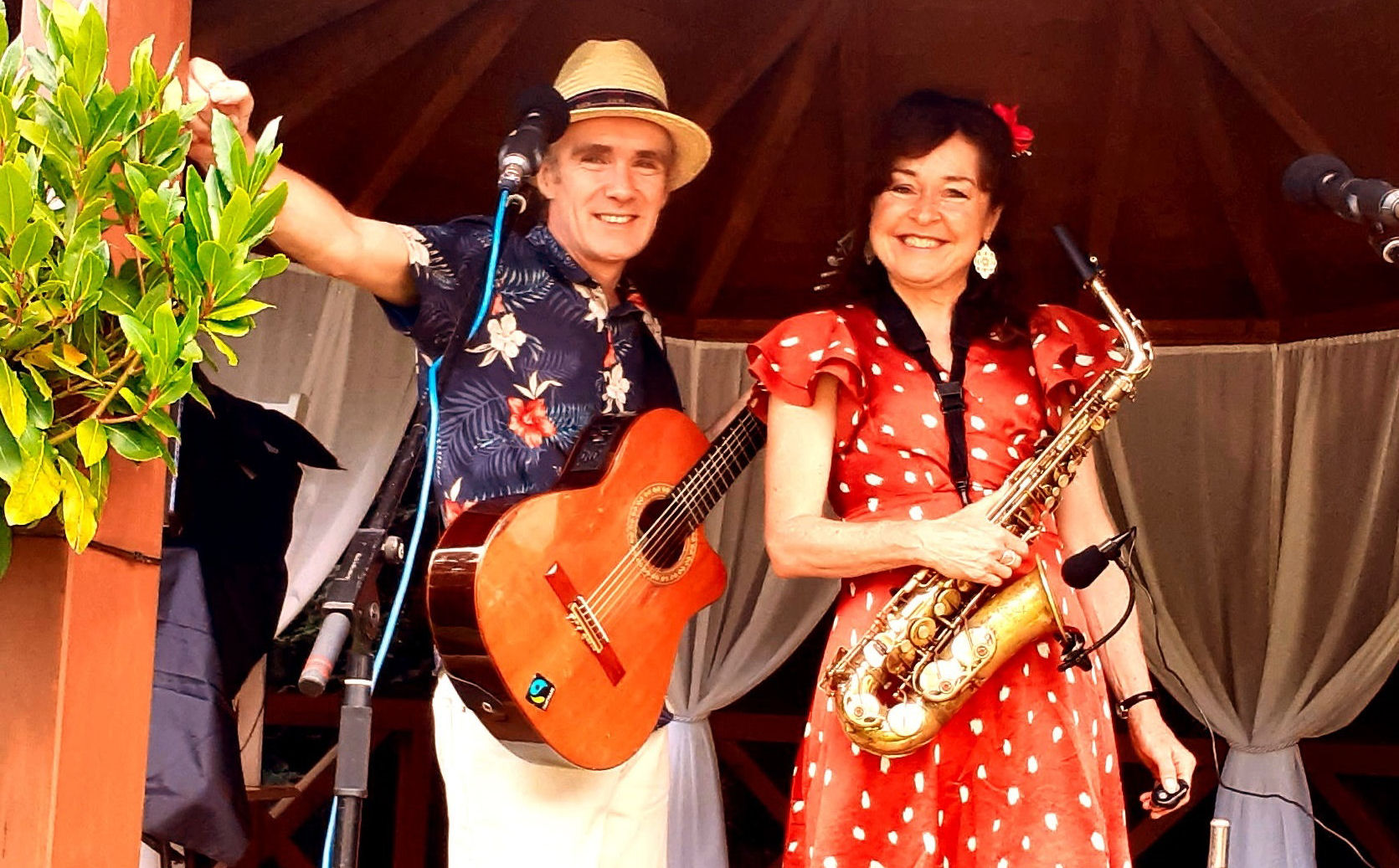 "Mambo Jambo – perfect band for a private party!" said the person who booked us to play this party!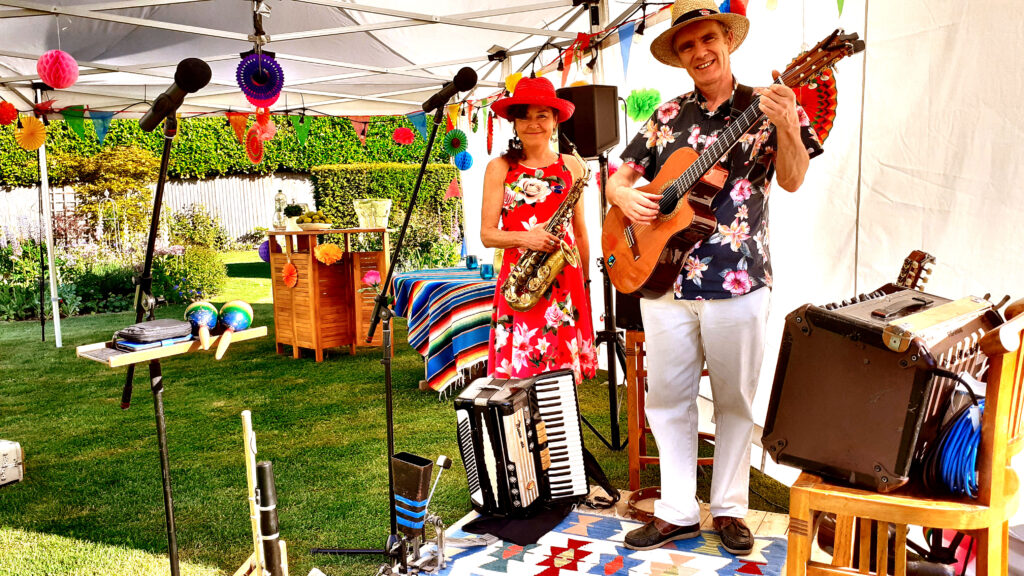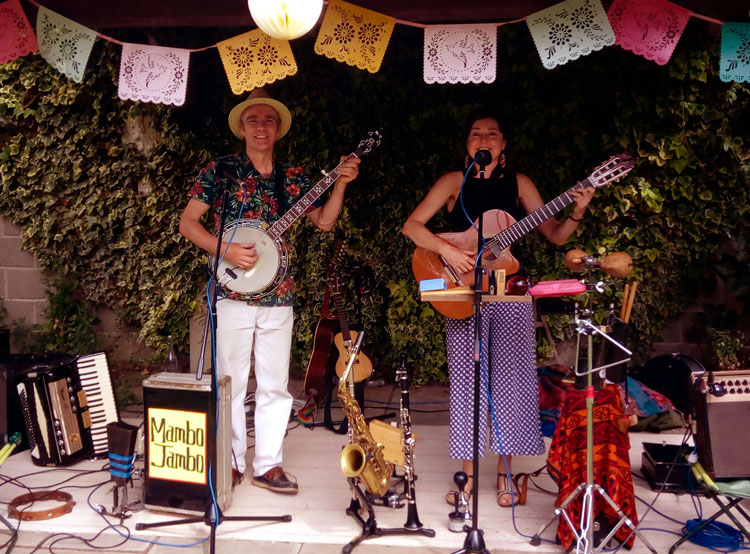 Frequently Asked Questions for Private Parties/ Wedding/ Private Events bookings:
How much space do you need?: We need approx 2 metres by 2.5 metres space to set up in, but if it's a
small intimate gathering 2 x 2m would work.
How much set up time? We often arrive aobut an hour to an hour and a half before guests and then set up. It takes us between 45 mins to an hour to pack away
How long do you usually play for? We usually do either two sets of 45 minutes, with a shortish break in between, or sometimes (eg. festivals) we get asked to play one set of between an hour and an hour and 20 mins
What about payment? Please get in touch to discuss as our fee varies depending on different factors
What else do you need? Parking space for our large high top van (3.1m high, 5.8m long) nearish to where we'll be unloading. We need to make sure that the venue is accessible too! Any narrow lanes or trees with low branches might be difficult for us.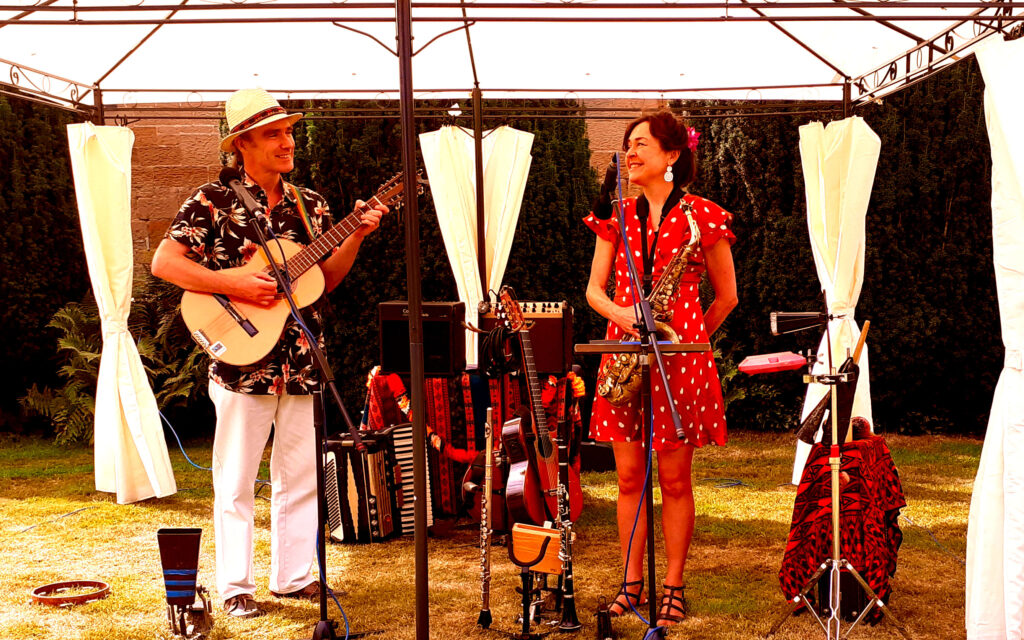 'Mambo Jambo are superb musicians who really enhanced the vibe of what was a hugely successful evening. " John Middleton's leaving party "Emmerdale"

'Just wanted to say thank you again for playing at our party last weekend. We had an absolutely fantastic time – everyone said how much they enjoyed your music (it definitely helped to make the evening a special one)'.Tamsin H., Beverley
'Dear Frankie and Pete, We were very happy to have you there on our special day – everyone loved it and you really brought a joy and vibrancy to the atmosphere helping to make the night unforgettable. Thank you very much. Best wishes, Jack and Jisu.'
'Thank you so much for making our evening really special, you went down a storm everybody loved you!' Sharon and Steve Horne
'We had an absolutely fabulous time on our wedding day, made all the better by Mambo Jambo.
Frankie and Pete were absolutely brilliant. They were such lovely people to have around on the day (very sweet and accommodating), and their music was really wonderful. They are an incredibly talented pair and we would like to highly recommend them to others. Our guests thought they were fantastic too.' Claire and Phil

'They were very professional, very talented, charming people' Lisa