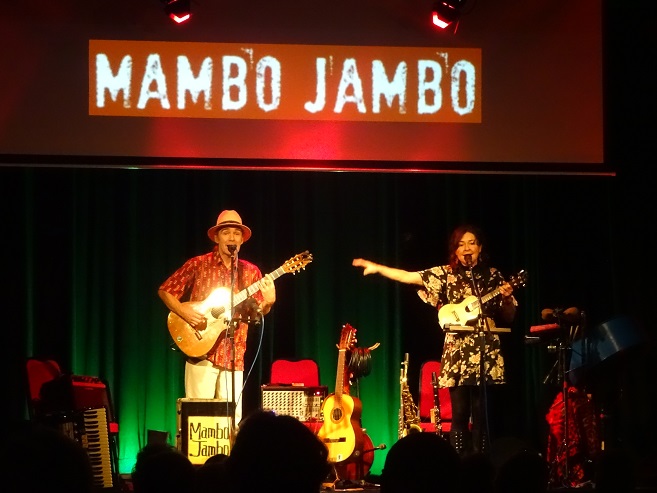 We're going to be giving a live concert at 8pm Sun 21st June that you can enjoy in the comfort of your own home! We'll be broadcasting from SLS Live's studio, and you'll be able to interract with us and send comments over! You'll only need one ticket per household, which will let you see the concert live, plus once more on demand, on the same device; Read more info about the concert and the way it works, and get tickets here:
https://www.soundlightstage.com/mambo-jambo/
(In conjunction with SLS Live)
This page tells you exactly how it works, and you can test your ticket out prior to the live show:
https://www.soundlightstage.com/faq/
"Engage in Real Time with the production chat feed, while enjoying live reactions from Pete and Frankie as they see messages displayed on extra large plasma screens in front of them as they perform".
"The performance is due to start at 8pm GMT, running time 45 mins, and logging in is possible to the stream 15 minutes before the show"
"The concert will be streamed through a high quality webpage hosting platform that securely issues personalised access codes which are set for a single device. Please ensure you are using your desired device before inputting this personalised code, as once used it will not be possible to access via an alternative device without purchasing an additional ticket. " SLS
£5.99 per household.   Here's the studio: