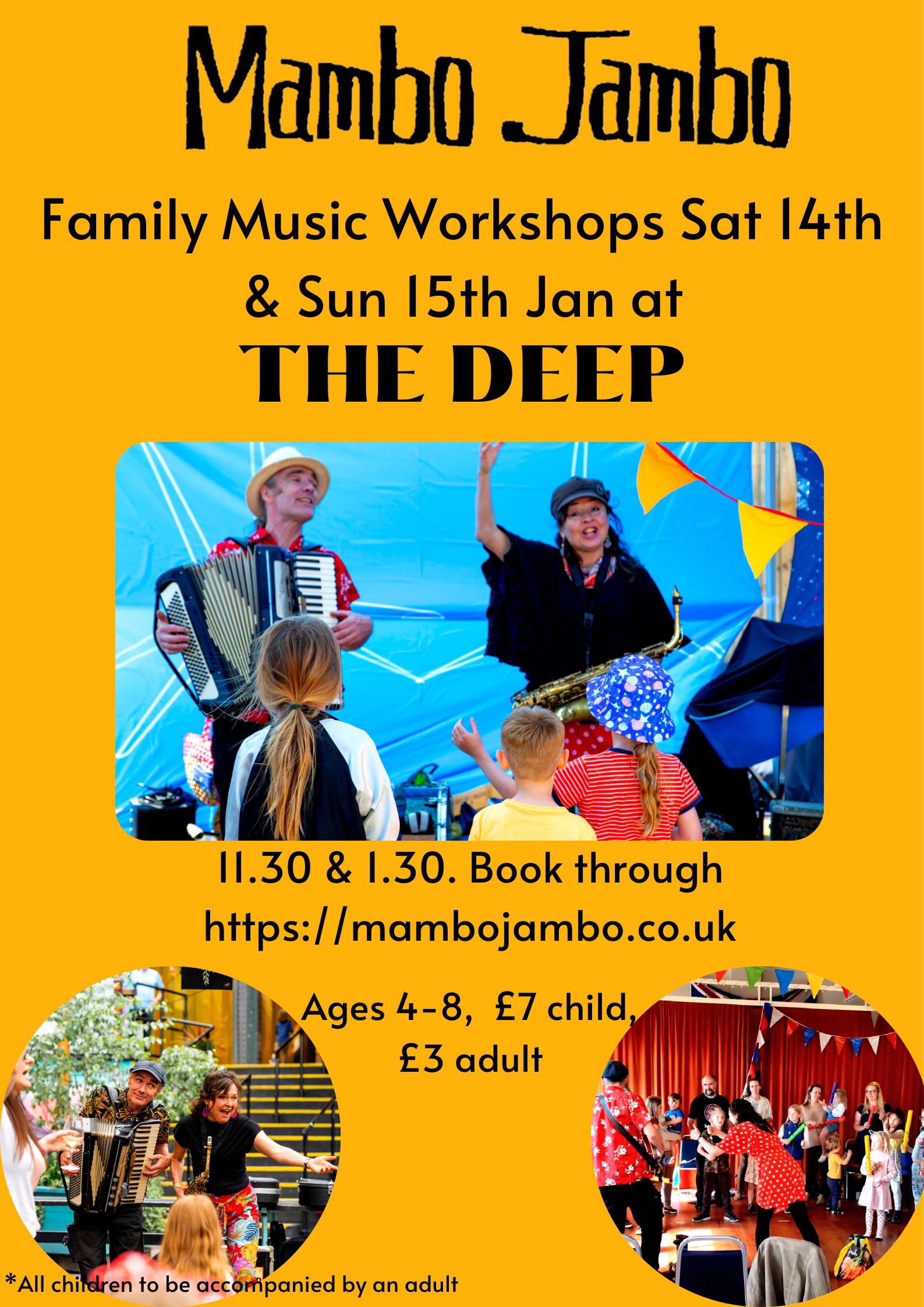 Sat 14th Jan and Sun 15th Jan. We're running four workshops 11.30am-12.30pm, and 1.30-2.30pm both days.
'Come and join Pete and Frankie of Mambo Jambo for a workshop at The Deep!
Together we'll be making music: playing percussion, body percussion, harmony singing & rapping, in a fun & relaxed atmosphere! Themes will include Seas & Oceans.
For ages between 4 and 8 ideally. No experience necessary, just enthusiasm! Beginners/ Open Level

Book by contacting us letting us know which one you want to come to (all the workshops are the same) and the age of your child/ children. We'll also need all participants names so we can tick you off the list of participants on arrival!
Tickets, children £7, adult £3, payable on the day. Each child or group of children to be accompanied by an adult, and as it's a family workshop, we always encourage the adults to get involved (although it's not obligatory!).

(Photo Credits – Mambo Jambo at The Festival Of The Sea, Grimsby; Kenny Clayton, Mambo Jambo at Manchester Jazz Festival)
You will need to purchase separate tickets for The Deep if you also wish to visit
The Deep
.
Venue