Workshops & Education
We've done a lot of educational work, in schools, with adult and community groups, and also delivering workshops as part of festival programmes.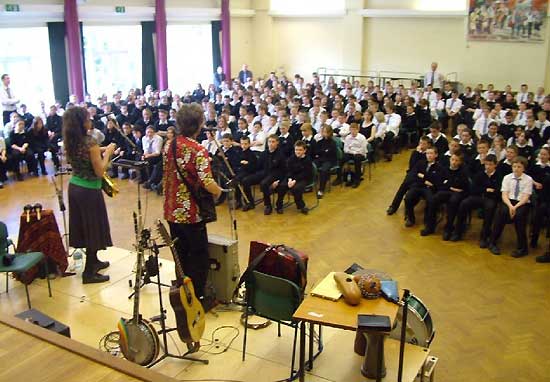 Some of the workshops we offer are: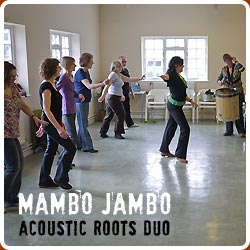 Samba dance
Learning a Brazilian song & dance to perform
Mardi Gras & Carnival Workshop
A Day In The Amazon Rainforest, with Amazon Soundscape Project
Multicultural – Songs from around the world including songs in
Spanish/French/ Portugese/ Swahili
European songs and dances
Cuban rhythms
Spanish Flamenco dance with live guitar
We also offer 'World Music Participatory Performances': Presenting many instruments and styles from all over the world.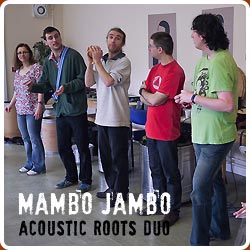 Styles include Cuban, Cajun, West African drum pieces and songs, Carnival songs, samba and salsa, Eastern European, Bluegrass music, Middle Eastern and island sounds.
Instruments include guitar, saxophone, flute, clarinet, banjo, the Cuban traditional guitar (tres), accordion, ukulele, djembe and samba drums and percussion of all descriptions.
Participation (e.g. clapping and singing) and questions/answers are usual and encouraged.
"The children really enjoyed it. The interactive element worked really well and it was very educational." Luddington Primary
"It was a brilliant afternoon. All the children enjoyed it and didn't want to go home." Burton On Stather Primary
"All the teachers were impressed with the work that you did with the pupils and the performance at the end of the day." Bricknell Primary, Hull
"Mambo Jambo combine infectious enthusiasm with real technical expertise. The wide range of instruments and material give students a clear insight into a whole range of musical styles from around the world. I strongly recommend them to both primary and secondary educators." Simon Davey, Head of Expressive Arts, Wolfreton School nr. Hull
"Absolutely wonderful! My class haven't stopped talking about it"…"Very enjoyable – the variety of music and musical instruments was very educational and the children had a great time." Classes 5J & 3R, St James's Primary, Hoole, Chester
"A presentation…that really gripped the students. They will remember that for a long time – I couldn't put a value on what you shared with us today!" Reg Barritt, Teacher & School Press Officer, Hawarden High School
"Absolutely fantastic- students really enjoyed both the workshop and performances" St.Mary's College
"All the children in the school were telling their parents about it in the playground. If only they could be so inspired every day!" Teacher, St. Vincents Primary
"Great relationship with all the children. Lovely lively and engaging manner." Deputy, Central Street School, Hebden Bridge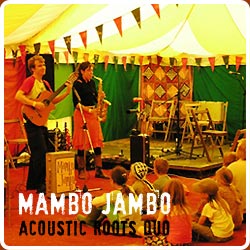 For further details or to make a workshop booking please